No more guessing at how to word your most important emails!
This eBook tells you exactly what to write.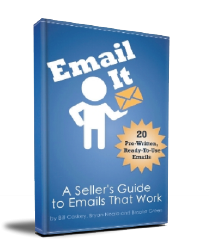 Email It: A Seller's Guide
to Emails That Work
This eBook includes 20 pre-written, ready to use emails that address the most frustrating email scenarios salespeople face.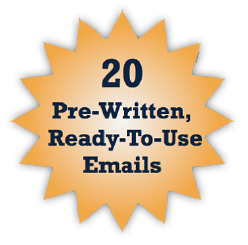 1. The Introduction Email
2. Email the Agenda Upfront
3. A Deal Has Become Stuck or Stalled
4. Email to Follow Up From a Meeting
5. New Person in Progress
6. Email to Get Out of Emailing
7. Connecting Someone to Someone Else
8. The Thank You Email
9. The Sales Resistance Email
10. Email to Potential Strategic Partner
11. Email to a Cold Prospect
12. Email to a Cold Connector
13. The "It's Been a While" Email
14. Email With Information Attached
15. An Email Invitation
16. The Follow Up Email
17. A Different Person in an Organization Email
18. LinkedIn Warm
19. First Email From Website
20. The Response to Request for Information
www.BillCaskey.com
317.575.0057
450 E. 96th St. Suite 500
Indianapolis, IN 46240
Copyright 2017 Caskey Inc.

"The one thing that Caskey has taught our salespeople is to think differently. I'm watching our people think bigger, get invited in to more opportunities and close more sales – 30% more revenue in the last year – than we ever did before."
-John Hill, President of First Bankers Corp.